Red Wine Lovers! It's almost here!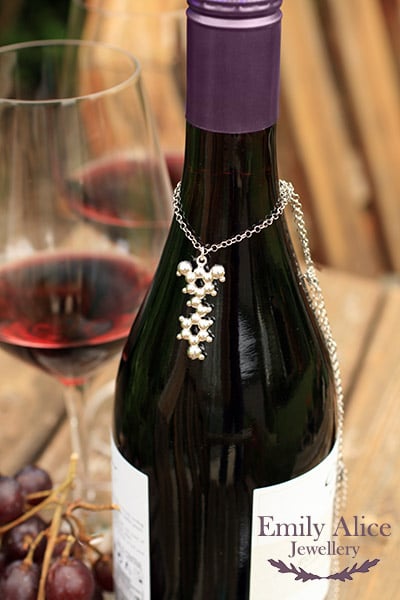 Resveratrol Jewellery from Emily Alice
This is going to be the molecule for the gift giving season this year from Emily Alice Jewellery.
While my dopamine and serotonin collections are always popular, I'm already generating a lot of interest with people who have had an early peek at this new design.
If you are new to my molecule jewellery designs then read below to learn how the resveratrol jewellery relates to the molecule.
Coming in September 2015
This collection will include pendants, earrings, rings, cufflinks, full necklaces and bracelets.
As with most of my collections, each item will be available in sterling silver and also rose gold and yellow gold vermeil. This new collection will also be produced using recycled silver for the molecule sculpture.
The collection will be open for pre-orders in August 2015. Sign up below to get the first chance to buy these. (and perhaps a promotion!)
The Resveratrol Molecule
The diagram below is a simple description of how the jewellery represents the red wine molecule. Molecules are made up of different elements. This molecule is made up of carbon, hydrogen and oxygen. The spheres on the sculpted jewellery each represent an atom of one of the 3 elements. Still want to know more? Read 'About the Designs'.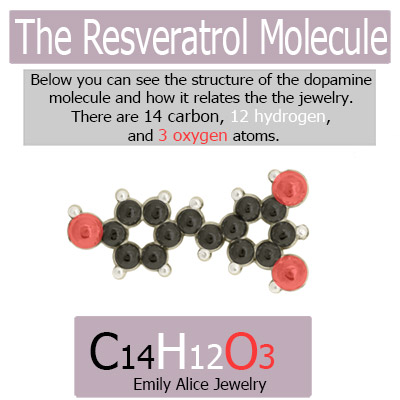 Red Wine Jewellery – Resveratrol
 Prices will start from £85 and pieces will ship internationally.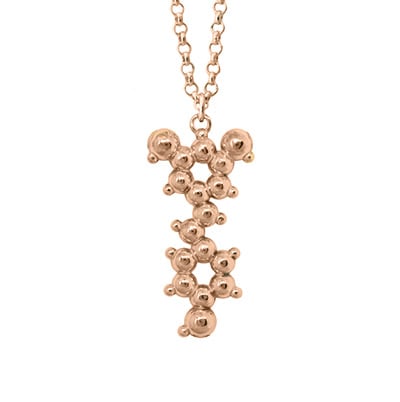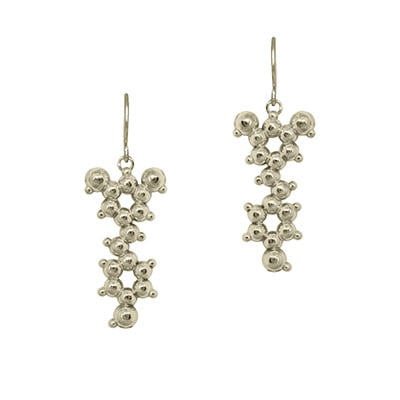 Sign up to be the first to know when these are in the store. My VIPs on this list will get the first chance to buy and take advantage of any pre-order promotions.
Contact me
Need to know more? Want high-res images? Send me an email and I'll get right back you.
Thanks so much for your interest!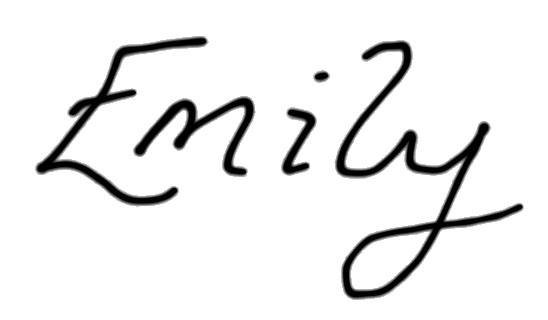 If you contact me please add [email protected] to your email address so my reply does not get lost in your spam/junk mail. I'll be in touch shortly!