Made for those of us seeking a moment of calm and happiness. Each piece of serotonin jewellery serves as an elegant reminder to take that moment! This collection is available in sterling silver, gold vermeil and rose gold vermeil.
[etheme_product_category category="serotonin-2″ per_page="50″ columns="3″ orderby="date" order="desc"]
Serotonin jewellery, designed and made by Emily Alice to bring happiness every day!
Serotonin Jewellery
Each piece in the serotonin collection has beautiful attention to detail. Whether you love happiness and being calm, or the science behind it, these elegant pieces of jewellery will not disappoint. Professionally designed and made by Emily in her studio.
As seen in:
The Wirecutter – Special Gifts for Your Favorite People.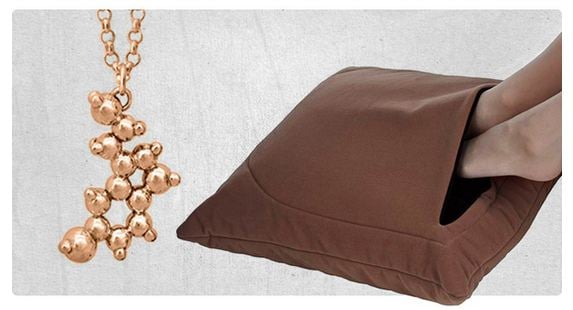 Origins Magaizine – Editors Picks