I love the new Timeline for facebook pages – it feels much more like a blog and is heavy on the images which is great for us artists and crafters. Here is a snapshot of my newly published page – I'll tell you why I like it below.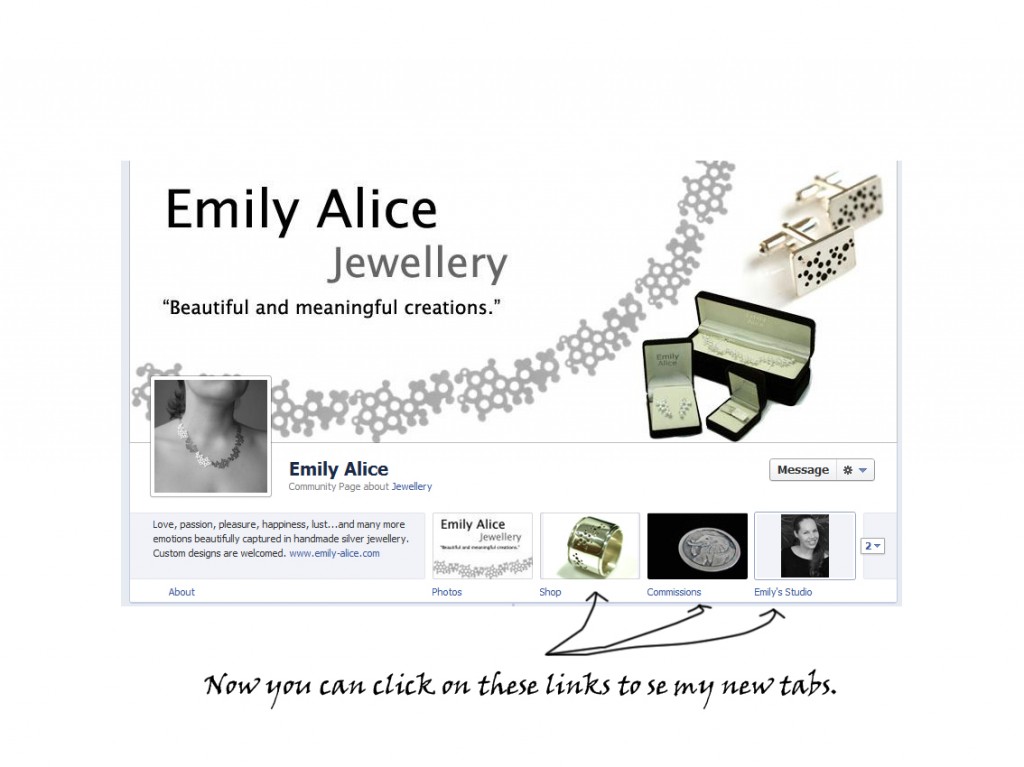 I new tabs are much more easy to spot than having them hidden away on the side bar – the buttons are much bigger. Definitly a reason to customise them properly as I have done here.
You can now highlight content from your page and make it bigger or pin it to the top of the page. And at last – there is a function where fans can send you a private message which I think is wonderful.
I found this blog post helpful too Prep Your Business Page for Facebook Timeline: 5 Lessons Learned From Old Spice and Other Big Brands | Business 2 Community
All in all I like the new design – come and see how I filled out my timeline with events and features! http://www.facebook.com/EmilyAliceJewelry