If you are looking to find more about my jewellery and how it relates to molecules go here. If you want to know more about me then read on – you landed in the right place!
Many moons ago when I was asked by the careers officer at school in England what I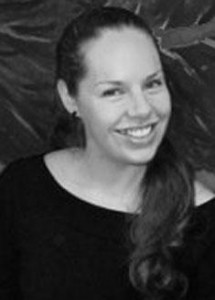 would like to do I replied,
"something to do with art and biology"
She looked at me baffled and suggested I chose one path, it was not difficult to choose the creative route and now I often combine my interest of biology with my training as a silversmith and jeweler.
I studied my craft at university in England and in South Korea. I'm now based at Trafalgar Studios in Sheffield, England. I ship my jewellery worldwide but everything starts in my Sheffield studio.
Find out more about shipping times and cost here.
Emily Alice's Values
"Creating beautiful, well made and meaningful pieces that will be treasured."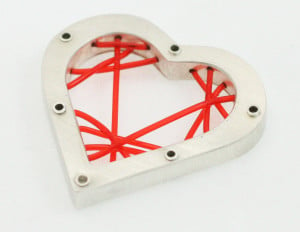 Social Responsibility:
I always looking for new ways to make sure I am running my business responsibly, here are some of the ways I make a positive impact:

  I use recycled silver for my molecules. (See the product page for more information).

  I use FSC packaging and recycled packing material wherever possible.

  I reduced the size of my packaging, making it lighter and smaller to ship!

I plant a tree through the Nature Conservancy for every piece of jewellery I sell.

This website uses carbon neutral web hosting.
How can I help you?
I'm passionate about making pieces that you will treasure and that you can't find anywhere else. Talk to me about what you want to see come to life and I'll work with you to create it.
Take a look at some previously commissioned pieces and then ask me how I can help you with your dream piece.
Stay in touch!
If you love what I do then keep in touch, sign up to become my VIP and get exclusive updates from my studio, including some one of a kind pieces that don't always make it to the shop (VIPs get the first look and the chance to buy). I also very occasionally hold promotions – VIPs get notified first.