The Wirecutter – November 2015
The Emily Alice Serotonin Pendant was featured in this beautifully curated and well thought out gift guide 'Special Gifts for Your Favourite People' over at the Wirecutter.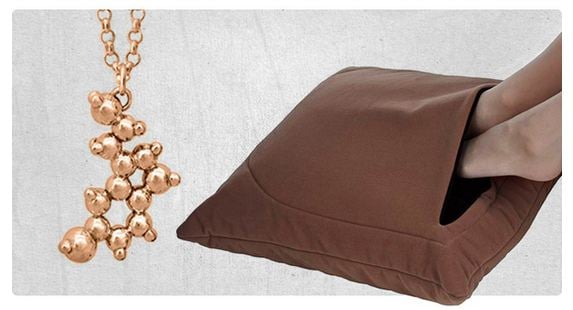 "Emily Alice Serotonin Molecule Pendant ($150) and bombdesign Get Cosy Pillow ($75)
The Danish have a word, hygge, symbolizing a state where coziness, camaraderie, and contentment are paramount, where happiness even on the coldest and darkest nights can be found in sharing a fire, food, and friendship. Give these gifts to the person who fosters friendly, warm companionship in your life when you most need it, the one who makes you feel happy even when the weather is anything but outside. A cozy Italian-wool-fabric-lined pocket pillow for keeping toes toasty, partnered with an 18K rose gold molecular representation of happiness itself in pendant form to stay near their heart, should sufficiently say tak ("thank you").
—GH" – Gregory Han – The Wirecutter – November 2015.
Origin Magazine – April 2015

Serotonin Earrings featured in Origin Magazine.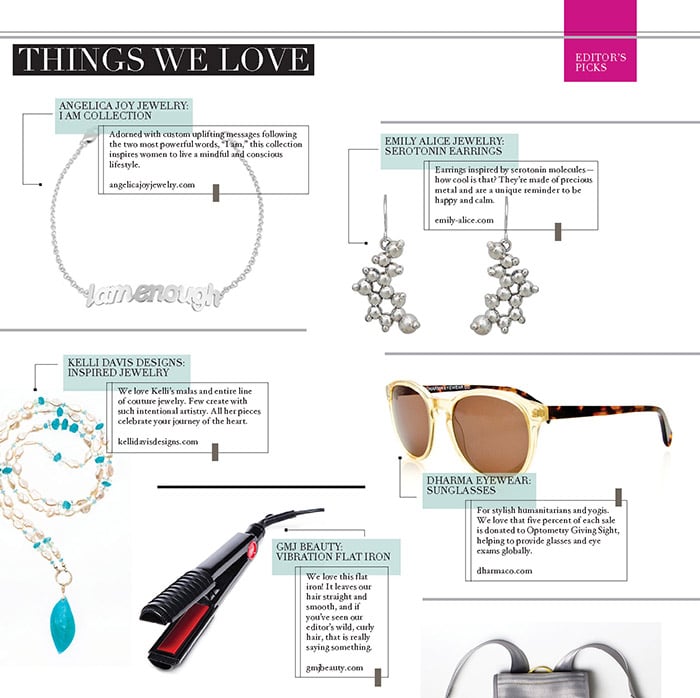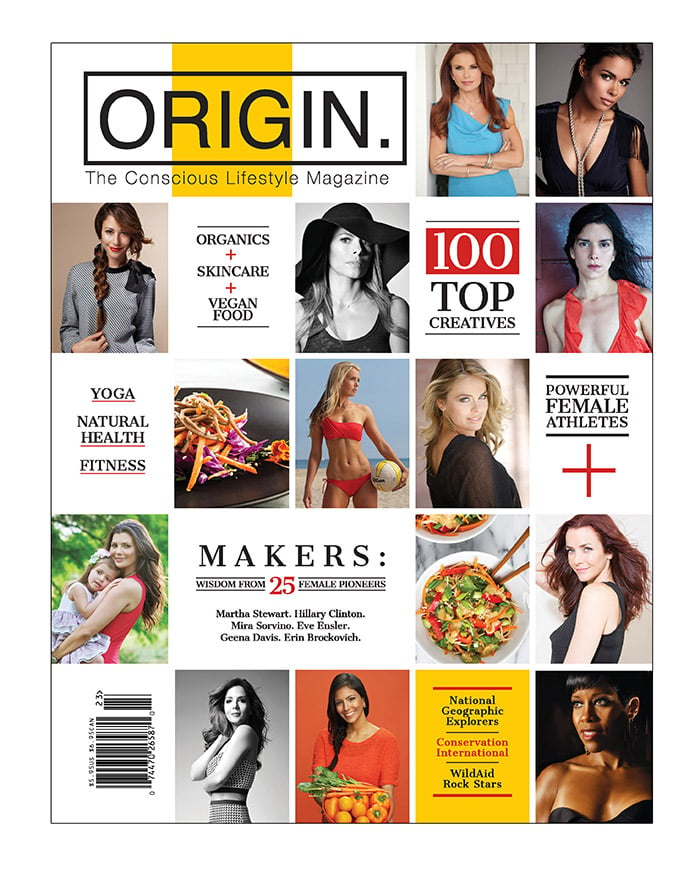 Boticca – Style Edit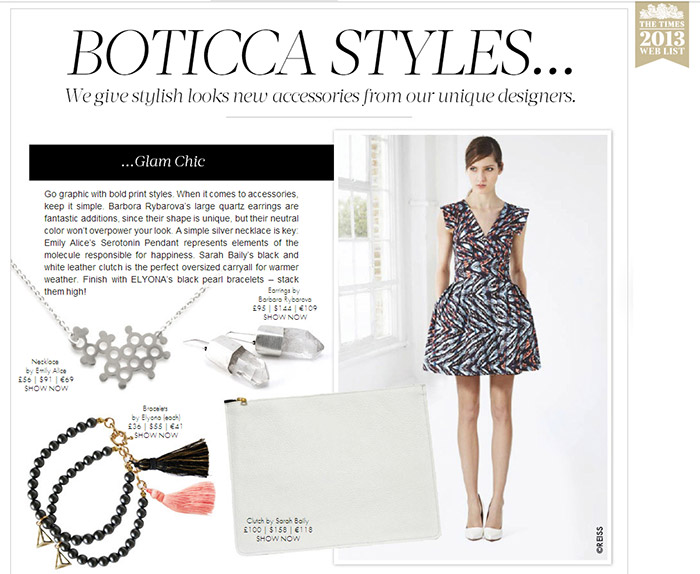 Lexus PR – Team One USA – June 2013
Emily Alice Adrenaline Molecule Cufflinks for the Lexus IS launch.
Vogue UK May 2012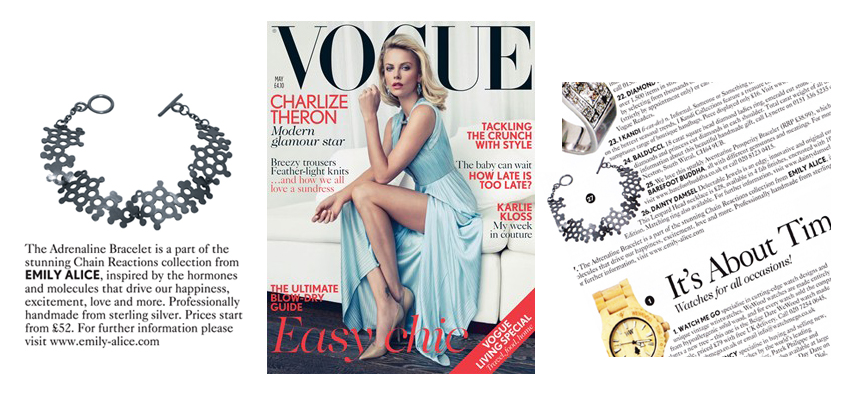 Cuffart Newsletter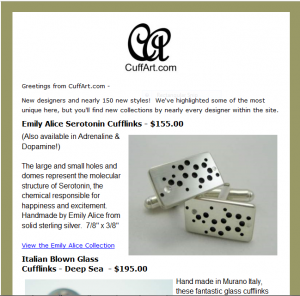 The Jewelery Observer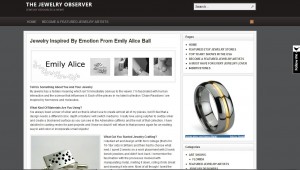 CuffArt.com Newsletter
Gift Republic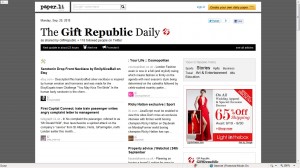 Etsy Features
Etsy is such a large community – it's always nice to be noticed!