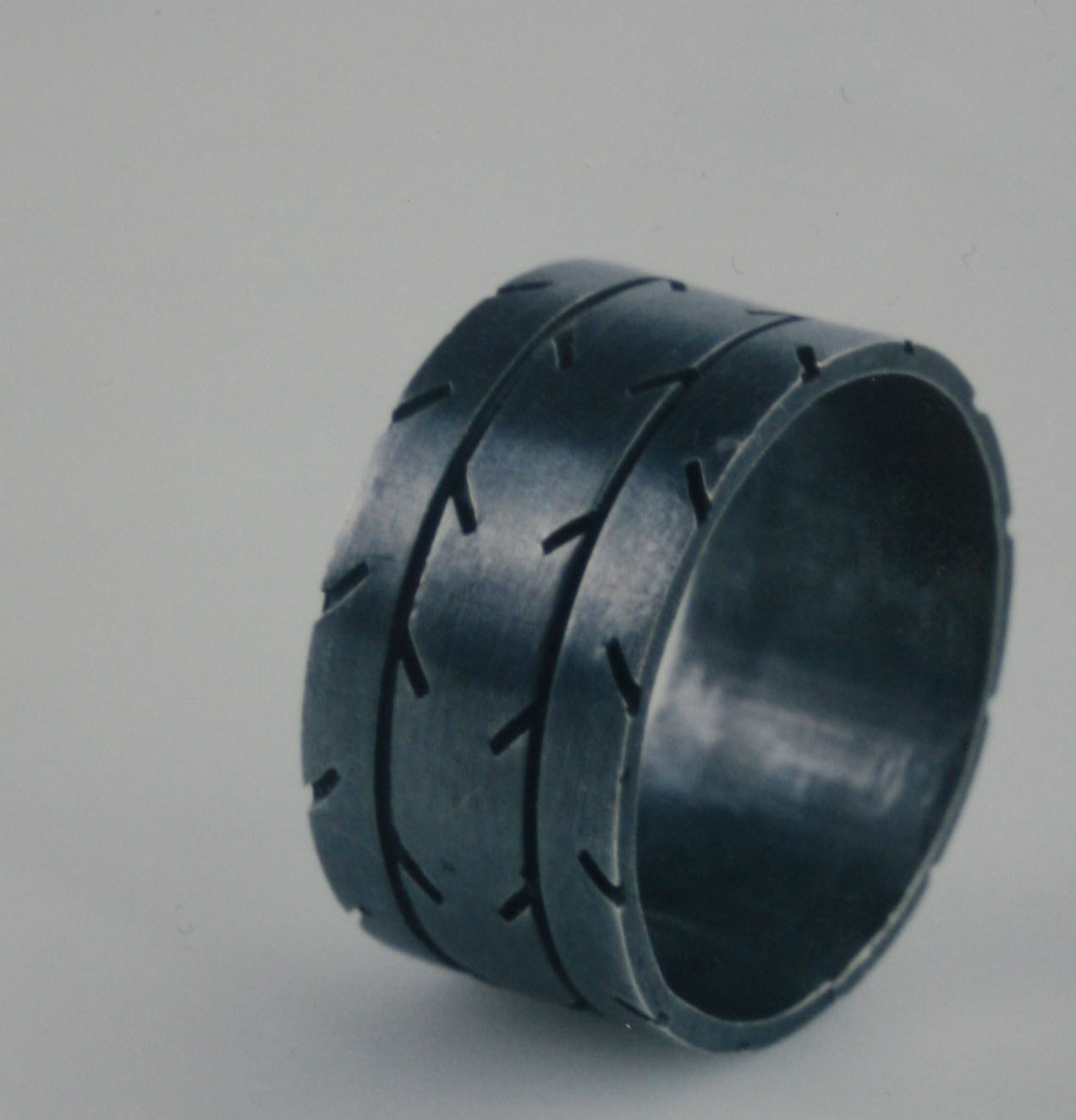 Tiring is simply a tire/tyre for your finger. Made from sterling silver with a blackened finish.
tire 1 (tr)
v. tired, tir·ing, tires
v.intr.
1. To grow weary.
2. To grow bored or impatient.
v.tr.
1. To diminish the strength or energy of; fatigue.
2. To exhaust the interest or patience of; bore.
tire 2 (tr)
n.
1. A covering for a wheel, usually made of rubber reinforced with cords of nylon, fiberglass, or other material and filled with compressed air.
2. A hoop of metal or rubber fitted around a wheel.
tire 3 (tr) Archaic
tr.v. tired, tir·ing, tires
To adorn or attire.
n.
1. Attire.
2. A headband or headdress.
The American Heritage® Dictionary of the English Language, Fourth Edition copyright ©2000 by Houghton Mifflin Company. Updated in 2009. Published by Houghton Mifflin Company. All rights reserved.