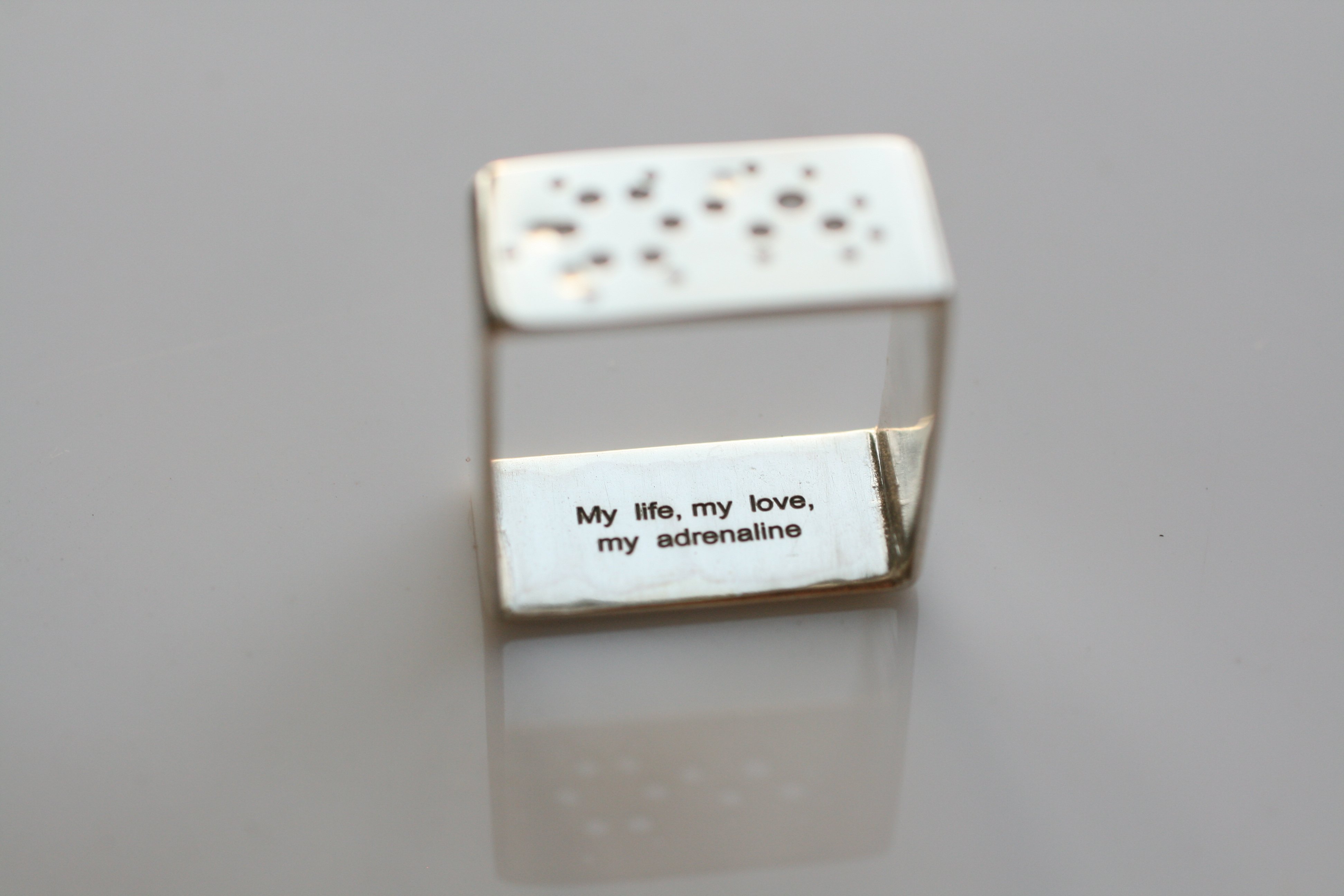 An adrenaline molecule ring, with a beautiful custom engraving. The front shows the molecule adrenaline and the groom chose to have the ring in silver.
This ring was made as a wedding band for a groom and he was thrilled with his choice and the craftsmanship.
I've made a similar ring to this before, in the blackened silver style that you'll see in my classic adrenaline collection. See below for pictures of the blackened adrenaline ring.