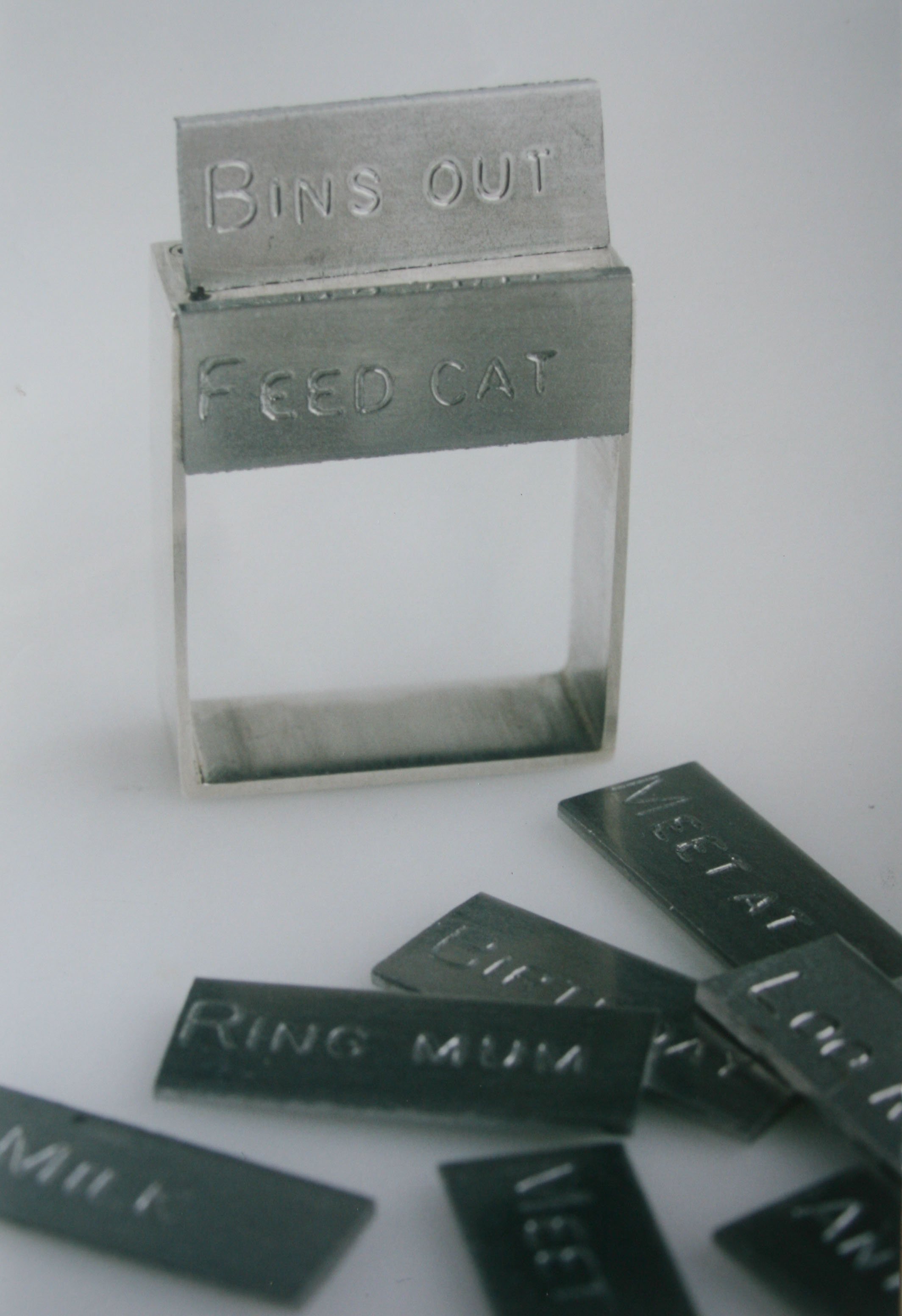 RemembeRing. This square ring is made from silver with magnets set inside the boxed top. Interchangeable steel faces have different messages for the wearer.
Remember /r??m?mb?/verb
1 [with object] have in or be able to bring to one's mind an awareness of (someone or something from the past)
2 [with infinitive] do something that one has undertaken to do or that is necessary or advisable:did you remember to post the letters?
Copyright © 2010 Oxford University Press. All rights reserved.