Description
Serotonin Bracelet
Wear a little happiness with this sterling silver serotonin bracelet. Serotonin is the natural checmical best known for creating happiness and keeping us relaxed. Perfect for a special occasion or just to make you (or a loved on) smile.
The bracelet is made from a few beautifully detailed 3D serotonin molecules, showing all the elements with a light-catching polished finish. Scroll down to see a more detail in a large image of the bracelet.
Each piece comes with a description of the molecule, so if you are buying it as a gift it will be easily understood.
Designed to be loved (and I know it will be), but there's an easy returns policy just in case.
Features:
▪ Sterling silver
▪ Secure spring clasp.
▪ Adjustable size: 6.75" -8".
▪ Handcrafted by Emily in her studio.
▪ A tree is planted with every jewellery purchase.
▪ Quality, branded packaging with a description of the molecule.
▪ I stand behind my product, if you are not satisfied contact me within 14 days for a refund. See my shop policies for more details.
Professionally handmade by Emily Alice from sterling silver, this makes a wonderful and meaningful gift for yourself or someone else. All jewellery comes in quality boxes with a description of the inspiration.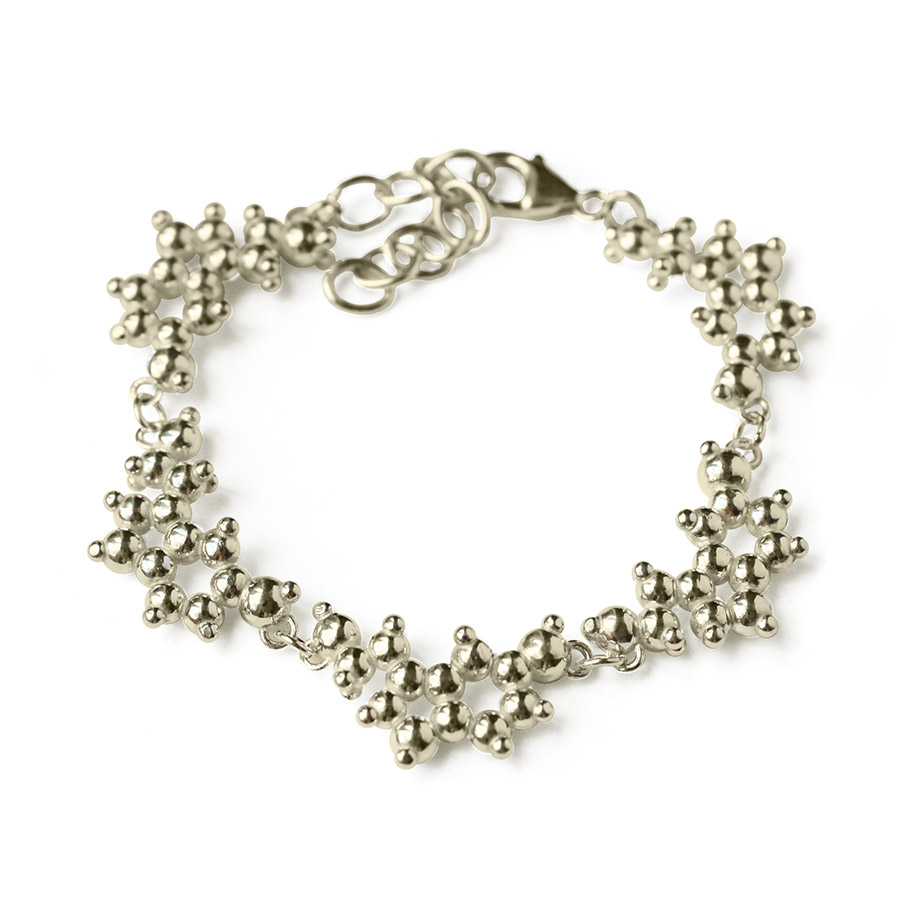 Save