Description
Acetylcholine Bracelet
Acetylcholine is an essential neurotransmitter for learning, dreaming and memory making. It's also recently been linked specifically to people who are introverted! Introverts have been found to process stimuli in a different way to their extroverted counterparts, the long acetylcholine pathway, that seems to be used more by introverted people, travels through many areas of the brain – meaning introverts may be processing more information and considering many different things at once.
It makes a great gift for a new graduate, a teacher, a lifelong learner or a proud introvert!
The bracelet is made from a few beautifully detailed 3D acetylcholine molecules, showing all the elements with a light-catching polished finish. Scroll down to see a more detail in a large image of the bracelet.
Each pieces come with a description of the molecule, so if you are buying it as a gift it will be easily understood.
Designed to be loved (and I know it will be), but there's an easy returns policy just in case.
Features:
▪ Sterling silver
▪ Secure spring clasp.
▪ Adjustable size: 6.75" -8".
▪ Handcrafted by Emily in her studio.
▪ A tree is planted with every jewellery purchase.
▪ Quality, branded packaging with a description of the molecule.
▪ I stand behind my product, if you are not satisfied contact me within 14 days for a refund. See my shop policies for more details.
Professionally handmade by Emily Alice from sterling silver, this makes a wonderful and meaningful gift for yourself or someone else. All jewellery comes in quality boxes with a description of the inspiration.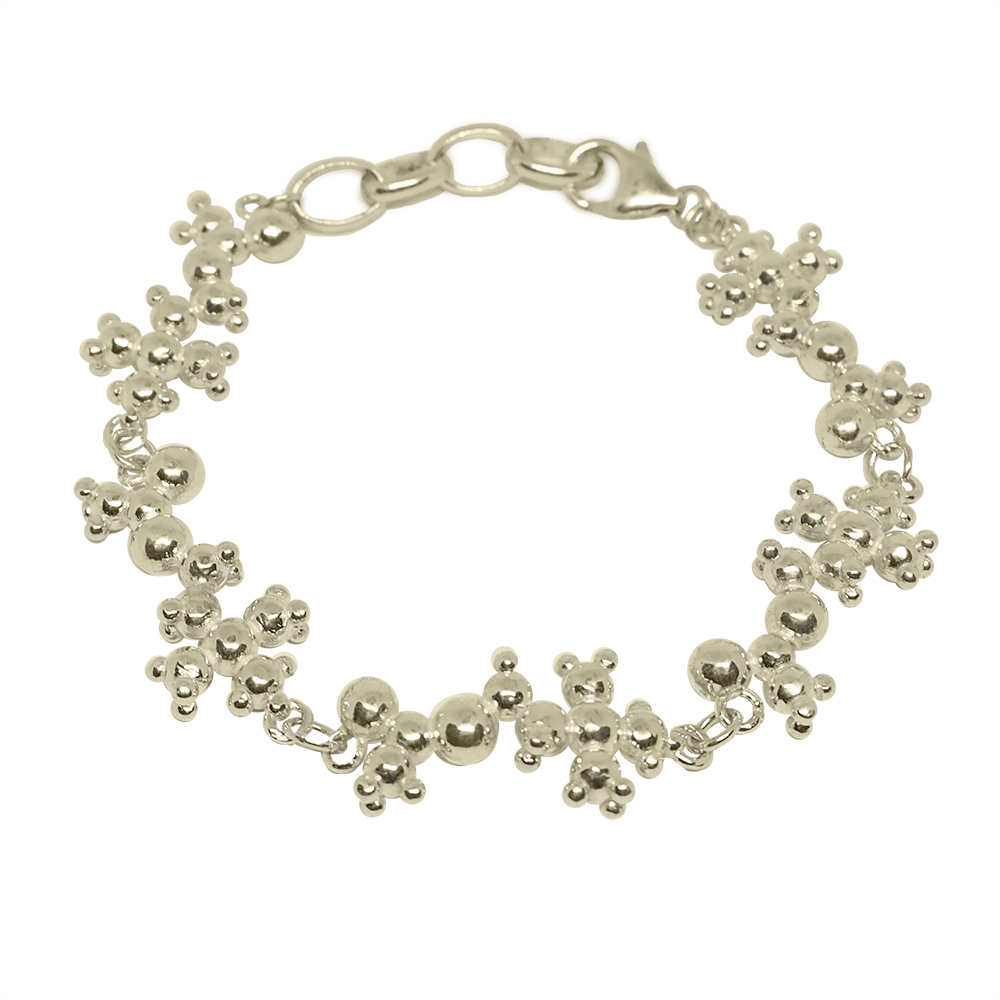 Save