Cotton Molecule Pendant
This piece was a special commission for a second wedding anniversary. Cotton is the symbol for the second year of marriage – its symbolic as cotton fibers are closely interwoven, much like two peoples lives in the second year of marriage.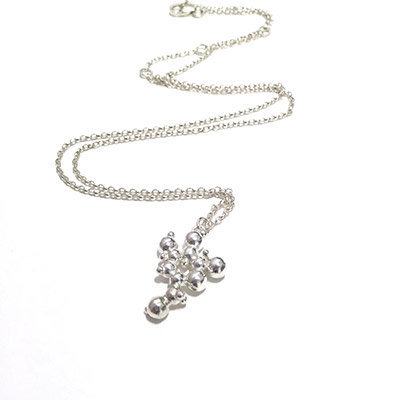 This pendant is inspired by the cellulose molecular structure C6H10O5(n), this molecule is a repeating unit. Cotton is 90% cellulose so this was the perfect choice for this cotton themed gift. The sterling silver pendant represents a single cellulose unit. It's a piece made to be treasured and loved.