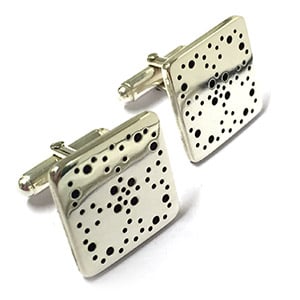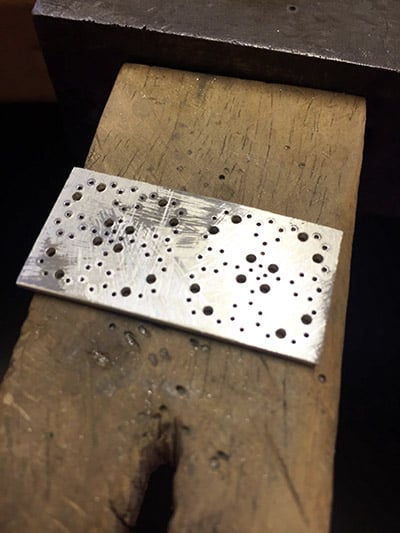 These cufflinks were a very unique commission to be given to a post doctoral research associate at Liverpool University. Each link shows a representation of the compound CC3-R molecule.
The cufflinks are made from sterling silver with the molecule hand-cut into the face of the handmade links.

Designing the Cufflinks
The cufflinks were commissioned by my customer (and long time friend), Gavin, for his brother Marc. They were given to celebrate Marc's 30th birthday and also his publication in Nature Journal about the CC3-R molecule that he and his colleagues developed. See the online publication at Nature journal here.
Since this project involved such a unique molecule that is built by Marc, neither I or the gift giver, Gavin, had heard of it. We worked together to get the design right for the recipient and enlisted some help from someone who understood more about Marc's work. (Thanks, Alex!)
I'm pleased to report that the links were a hit.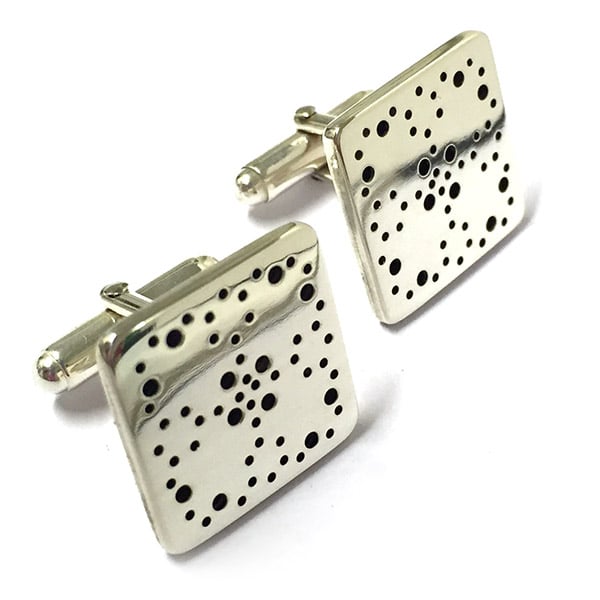 If you'd like to commission something unique to you, or as a gift, please contact me to talk about your ideas. You can also check out my portfolio to see other pieces that I've designed and made with customers in the past.