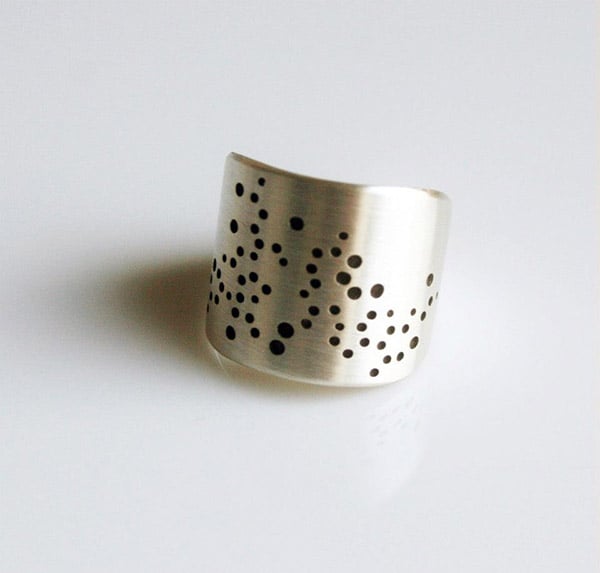 Oxytocin Ring Design – Emily Alice Jewelry
As you probably already know, they oxytocin molecule is not for the faint-hearted. We know that it plays a big part in bonding us to the people we love, but did you know that the structure of the molecule is also pretty complicated?
It's the most detailed molecule in my jewelry collection so when a customer asked me to make a ring in this molecule, I knew I was facing a challenge. And a challenge I was looking forward to! (I've made interactive atom cufflinks and spinning rings. I can do this!)
In the end we decided to make a wide band with the design of the oxytocin molecule cut into it. The back of the band was shaped to be narrower for comfort.
It makes a great piece for someone who is not afraid of large rings!
Are you looking for your own oxytocin ring? These are not yet a permanent feature in my shop, but contact me below if you would like to find out more and order one, or design a different style oxytocin ring that is right for you.
You can also take a look at the oxytocin collection in my shop for other items of jewelry. Enjoy!
It's all about trust, bonding and love. Made for someone very dear to you.
See the full Oxytocin Collection
Contact Emily
If you contact me please add hello at emily-alice dot com to your email address so my reply does not get lost in your spam/junk mail. I'll be in touch shortly!