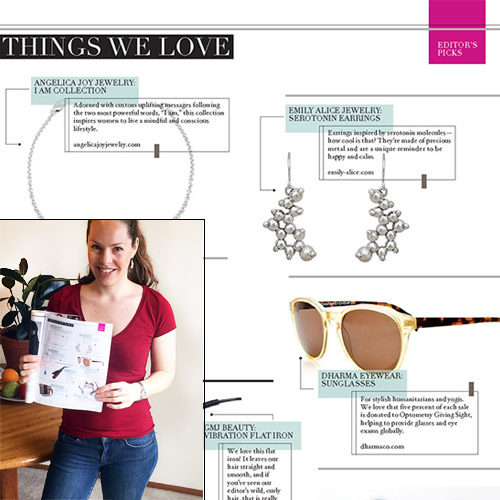 Editor's Picks – Things We Love
May 2015 –  I'm thrilled to have my Serotonin Earrings featured in the latest edition of Origin Magazine. Here's me with my copy (and my pair of earrings!).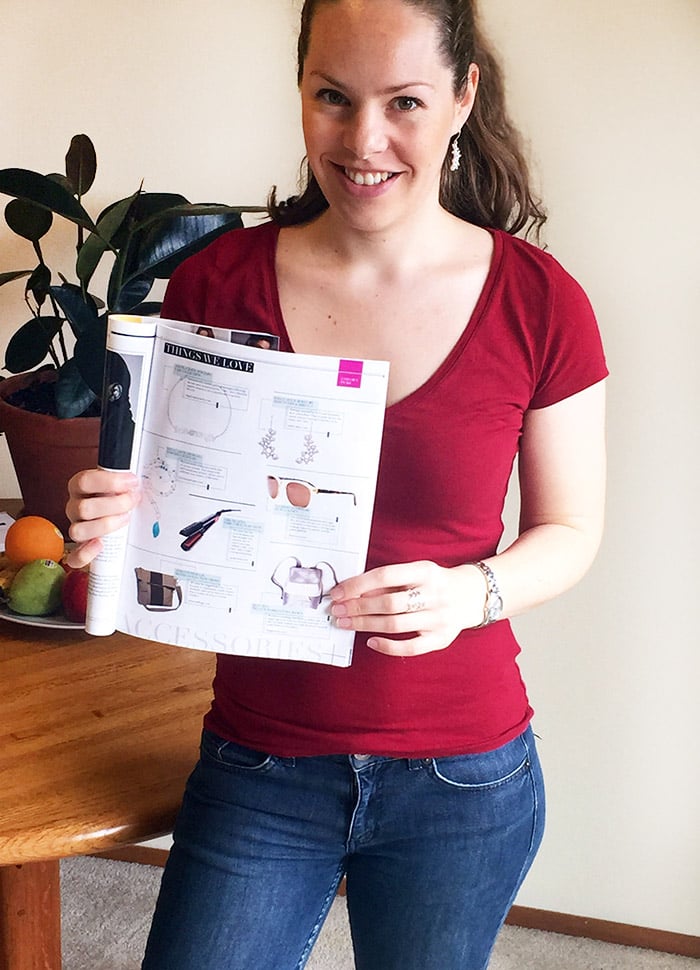 Origin Magazine is a wonderful and inspiring magazine 'The Conscious Culture Magazine' which focuses on yoga, art, humanitarianism and lifestyle. You can find online issues here.
I'm so glad that Maranda fell in love with my earrings and chose them for her Editor's Picks section.
"Earrings inspired by serotonin molecules – how cool is that? They're made of precious metal and are a unique reminder to be happy and calm."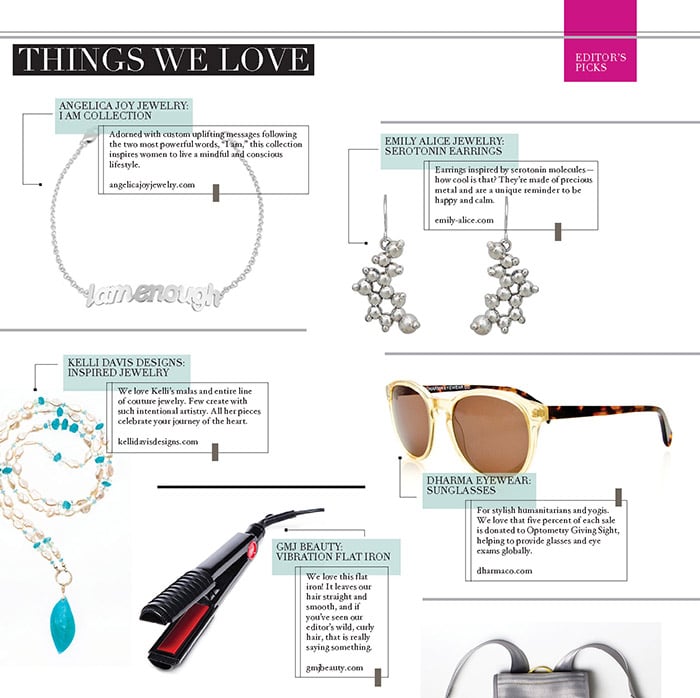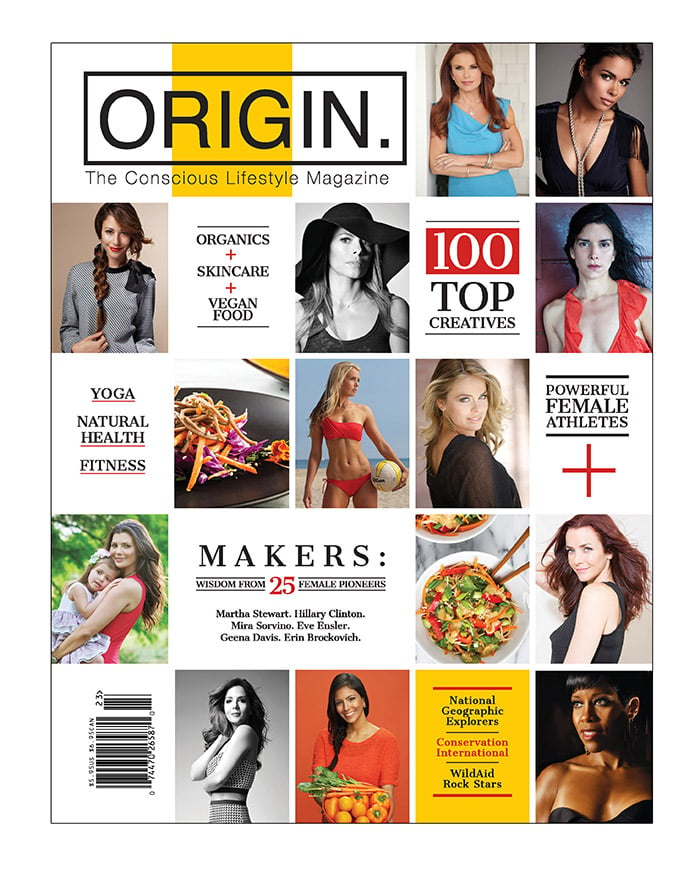 Huge thanks to all at Origin Mag, I loved this issue!