Are you thinking about commissioning a custom piece of molecule jewelry? Below I've collected some samples of some designs I have made in the past, these ideas may inspire you and will also give you an idea of the different possibilities that are available. If you have something else in mind for your custom piece then that is fine! Just let me know and we can work on something together. Everything below is fabricated from sterling silver, but I can also offer rose gold and yellow gold vermeil options.
Vasopressin – Custom Pendant
The first piece I'd like to show you is a piece I made as a retirement gift for a very respected researcher. Her work centered around researching vasopressin and I designed this piece in collaboration with her colleagues.
It's a hand-cut molecule on a flat oval plate with an oxidization to highlight the molecule. Made from sterling silver.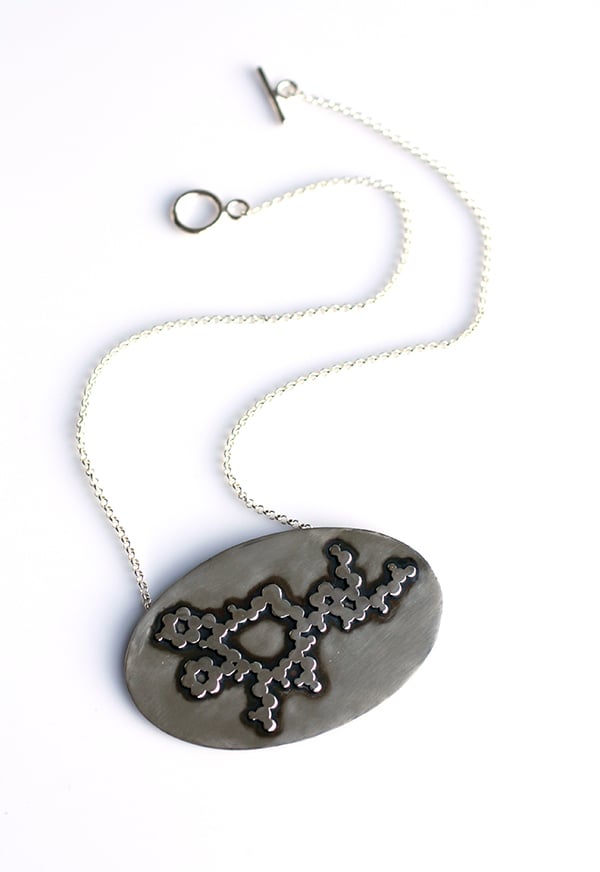 Oxytocin Pendant
This next molecule pendant was my original design for an oxytocin pendant. You can now find the 3d version of my oxytocin pendant in my shop, but this one could give some inspiration for your custom piece. As above it's a hand cut molecule made from sterling silver.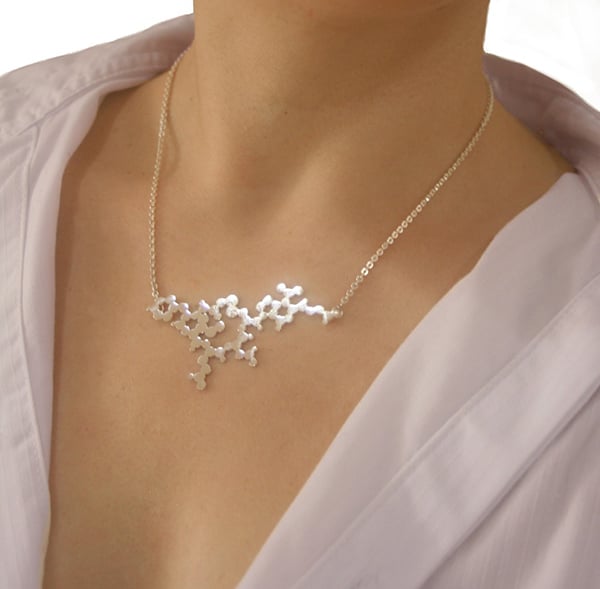 Dopamine Pendant
Of course you can always commission a new molecule in my 3d style (the style most of the pieces in my shop). These pieces are more sculpted and are solid pieces as this dopamine pendant below.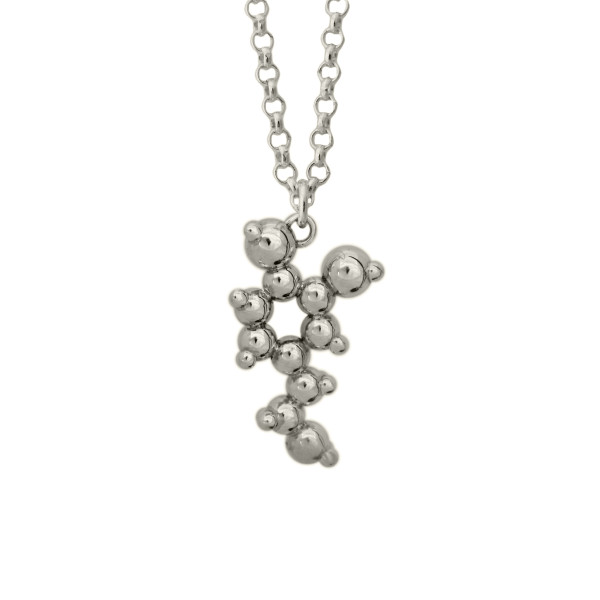 Caffeine – Custom Pendant
Below is a caffeine molecule pendant the I designed as a project for a VP at a major coffee company. The molecule is deeply engraved or cut out of the flat silver piece.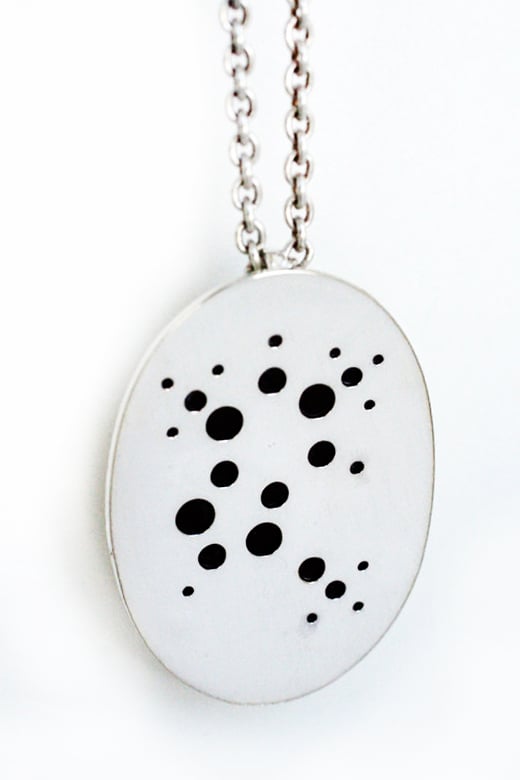 Remember, we can use these ideas as starting points or as the main design for your special piece. Just contact me and we can begin coming up with some ideas for your molecule(s)!
Contact me about your custom molecule jewelry idea
Email me directly here and I'll be in touch – all enquires are welcome.