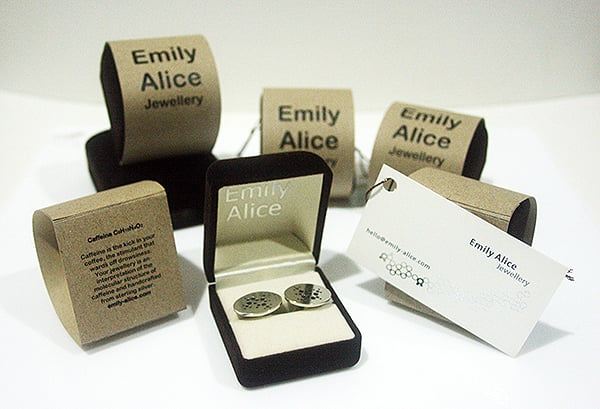 Caffeine Jewellery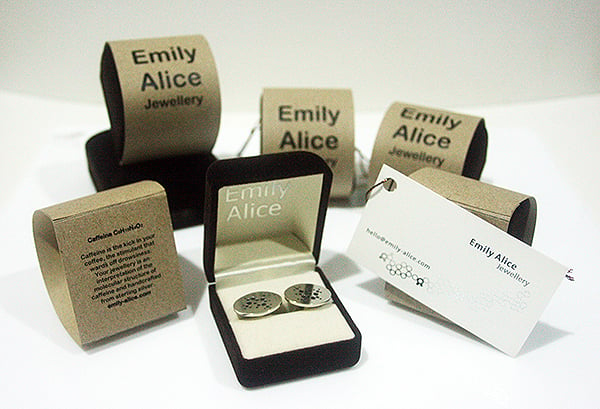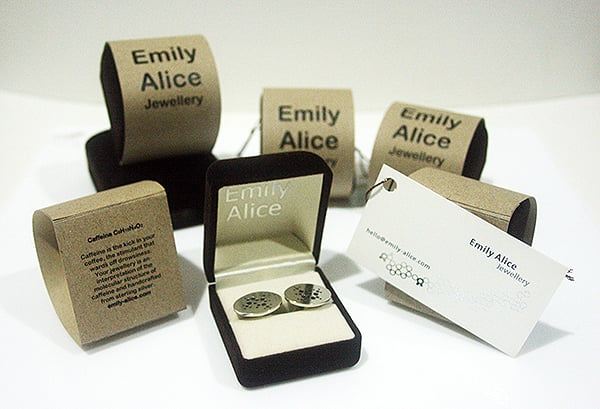 This project was a private commission from a VIP at Nescafe. My client wanted to give some caffeine jewellery to his team as a Christmas gift and asked me if I could design some pieces for him.
At the time I didn't have any caffeine inspired jewellery in my collection and was excited to create something new for him.
After sending over a few designs it was decided that I would make cufflinks for the men and pendants that doubled up as brooches for the women.
Both designs used the caffeine molecule with an oval shape. The oval was to represent the coffee bean.
We worked together to write a description to be featured on the packaging and each piece also had a personlised engraving on the back.
The gifts were very well recieved by the team and it was a wonderful to fabricate each meaningful piece.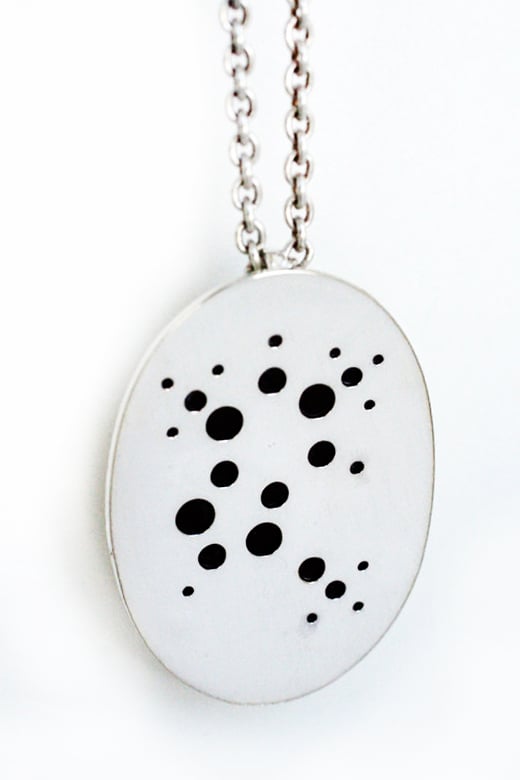 Have you got a project and need a unique gift to represent you or your brand?
Get in touch and we can discuss how to deliver your message beautifully and personally.
If you want to see more – check out my project with a the PR team at Lexus.