Bridesmaids Gifts: Serotonin Earrings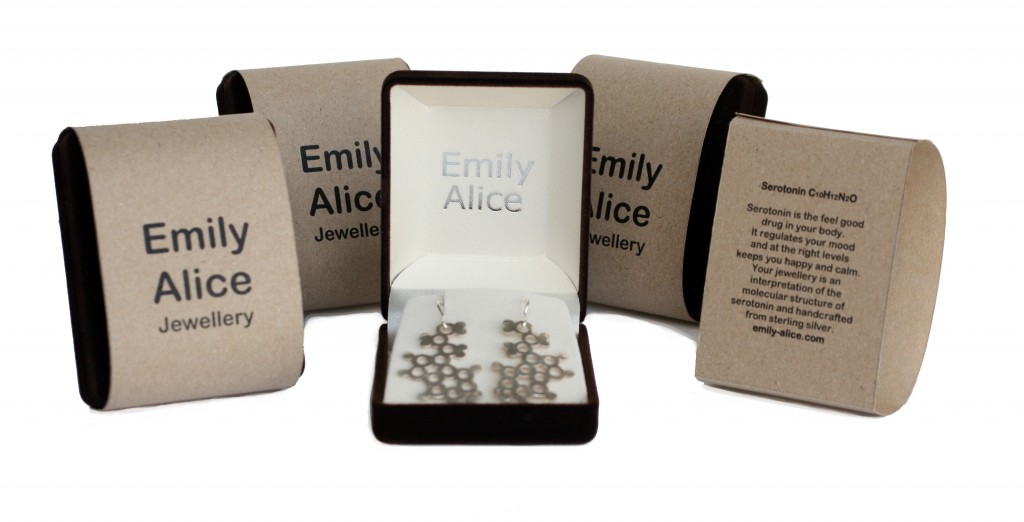 Need bridesmaids gifts? Are you looking for a unique way to thank your bridesmaids? These Serotonin Earrings are a beautiful way to show them how much you appreciate them, give them a bit of happiness captured in silver!
Each pair comes boxed and with a card describing the molecule. Serotonin is best known as the feeling of happiness so is perfect for a reminder of you special day.
The earrings are handmade from sterling silver and the shape of the earrings depicts the serotonin molecule.
Each pair of earrings costs £54 [convert number=54 from="gbp" to="usd" template=" (approx. $%result%)"], but if you buy 3 or more you can save 15%:
3 pendants: £137 (save £25): 4 pendants: £184 (save £32): 5 pendants: £229.50 (save £40.50)
Also available are Dopamine Pendants, Serotonin Pendants, Adrenaline Pendants or if there is something else you would like to commission please contact me ([email protected]) to discuss your ideas.
If you would like to purchase this listing please email me at [email protected] and answer the following:
Which pieces of jewellery would you like?
How many pieces do you need?
What is the date of your wedding?
I will then send you an invoice with the discounted price depending on your chosen amount. Any questions? Just ask! Thanks for looking.