Bridesmaids gifts: Dopamine Pendants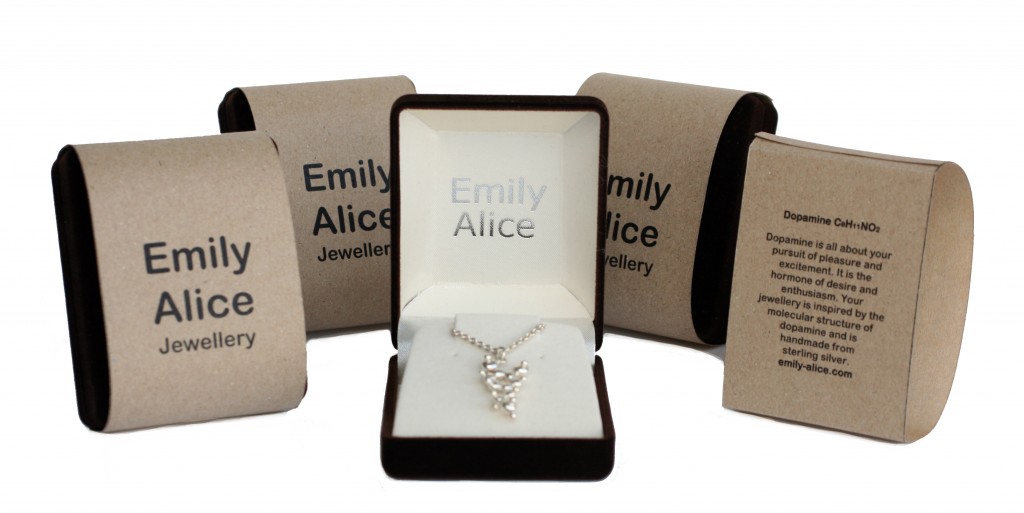 These Dopamine Pendants really make stunning bridesmaids gifts to thank your loved ones. Dopamine is the hormone which drives your excitement and the feeling of reward. All of your dopamine levels will be high on your special day so these gifts make beautiful and perfect keepsakes.
Each piece comes boxed and with a card describing the molecule.
The pendant is handmade from sterling silver and the shape of the pendant depicts the dopamine molecule.
Each pendant costs £60, but if you buy 3 or more you can save 15%:
3 pendants: £152 (save £28): 4 pendants: £204 (save £36): 5 pendants: £255 (save £45)
Also available are Serotonin Pendants, Serotonin Earrings, Adrenaline Pendants or if there is something else you would like to commission please contact me ([email protected]) to discuss your ideas.
If you would like to purchase this listing please email me at [email protected] and answer the following:
Which pieces of jewellery would you like?
How many pieces do you need?
What is the date of your wedding?
I will then send you an invoice with the discounted price depending on your chosen amount. Any questions? Just ask! Thanks for looking.