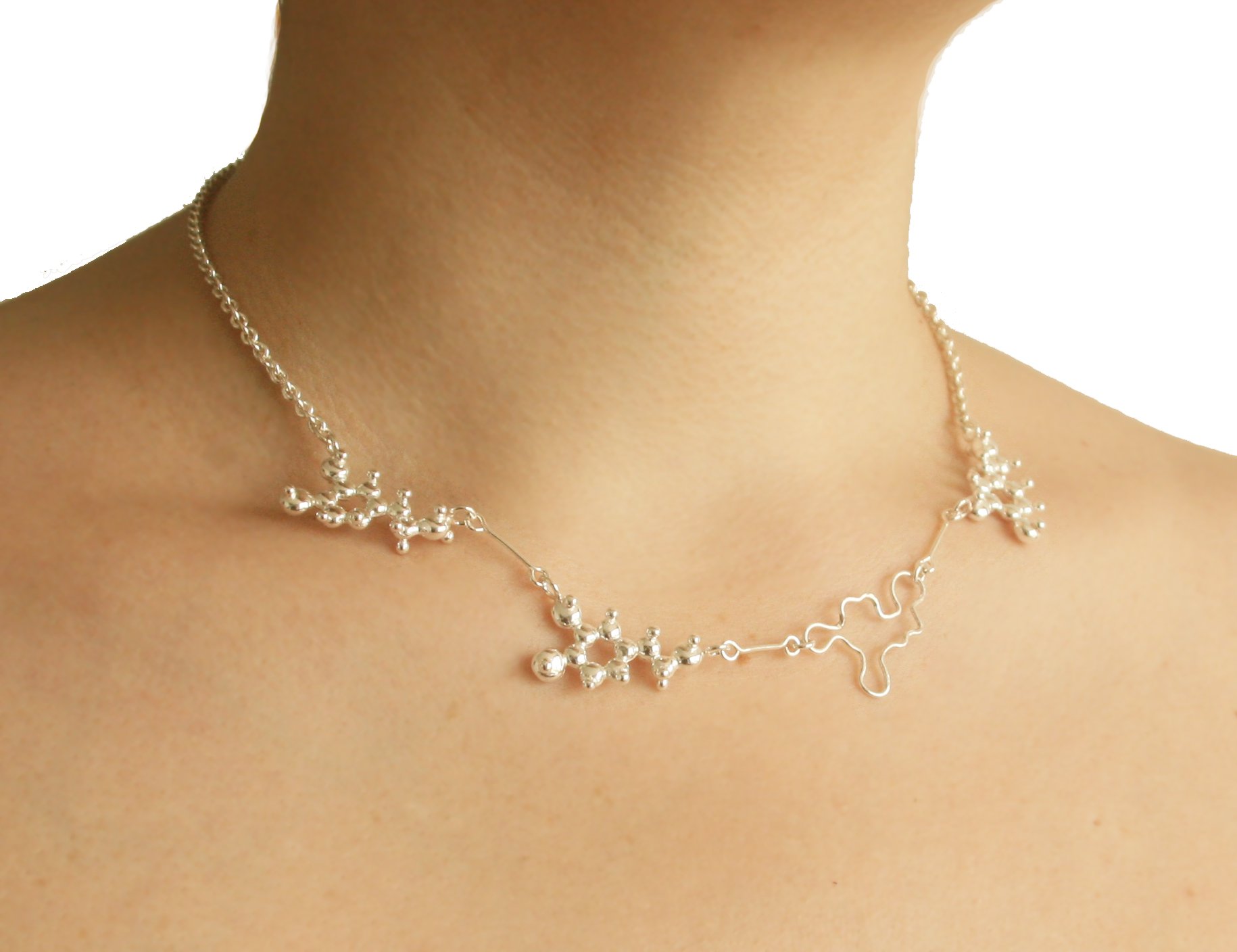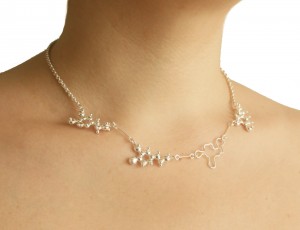 Customer's Requirements
My customer had recently lost a family member and contacted me to make a memorial necklace with a piece removed so she could bury it with her loved one. She had lost one of her cousins leaving 3 in her family so she asked for 3 pieces on the necklace and one separate piece of dopamine.
Designs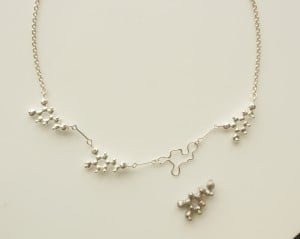 I suggested that we design the necklace with a physical space where the fourth piece would have been, a way to remember her family member.
It also turned out that the separate piece was to be cremated so I had to find a new material to work with as the silver would not burn and would be removed at the crematorium.
Result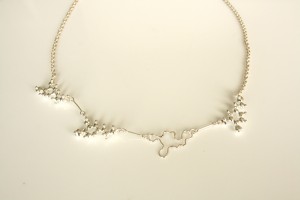 After some experimenting I sculpted a dopamine piece from papier mache and painted it silver.
My client chose a design that had the outline of the fourth piece on the chain and would serve as a beautiful reminder for her.
You can see the result on the right, my client loved it:  "it's perfect", and it was a beautiful project for me to work with her on.