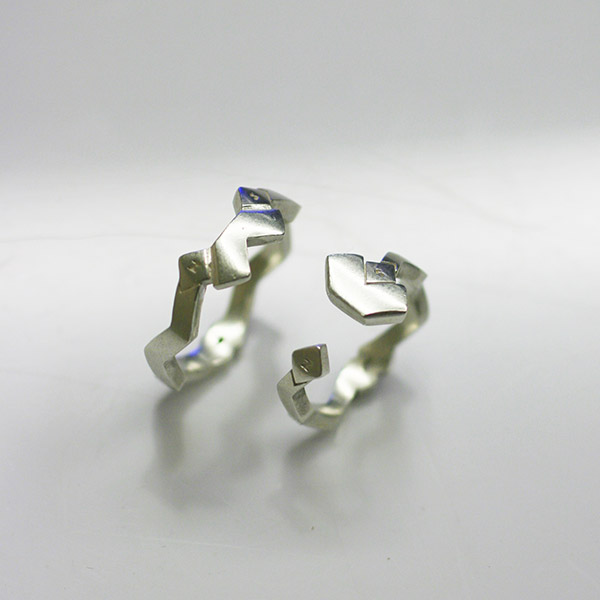 Avidin and Biotin Rings
This lovely commission left my studio this summer. Designed for a couple of postdoctoral researchers, they wanted a ring each that would also fit together to represent the avidin – biotin interaction.
Design and Inspiration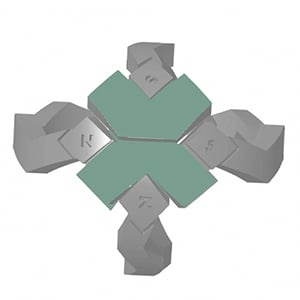 To give you a simple overview, Avidin is a protein and Biotin is a vitamin. The Avidin is represented by the central cross on the rings (shown in green) when they are placed together.
Avidin can bind up to four Biotin molecules. These molecules are represented by the ring shanks which curve around and join into the valleys of the cross. The 'S' and 'N' are the initials of the couple.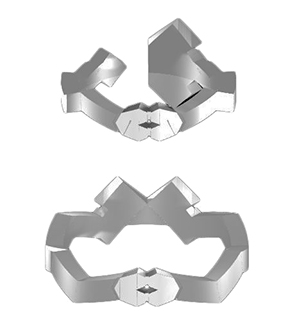 The shape of the ring shank represents the backbone of the biotin conjugate.
Finished Rings
These wonderful pictures were taken by my customer after the avidin and biotin rings arrived and she kindly let me use them here!
[shareaholic app="share_buttons" id="6481561″]
Do you want to create something special and totally unique?
Get in touch and tell me your idea and I'll let you know how we can get started.