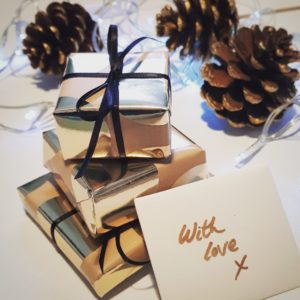 I know that you might need to send a gift directly to your loved one, especially in current times, but that doesn't mean you can't make sure it arrives with just as much care taken to make the moment special.
You can now add gift wrapping to your purchase at the checkout, and I will carefully wrap your gift and include a message from you. I can also add a 'do not open until…' instruction if you wish.
Any message you leave in the comments box at the checkout will be read by me (Emily), and I'll endeavour to have the gift arrive presented as you hope.
I use luxury gift wrap and fabric ribbon on each parcel, and all my gift wrap is chosen so that it is not holiday/occasion specific. I aim for simple and elegant.